Look under the earth, to see the sky …
Natural beauty is not easy to reach …
Not everything is beautiful in front of our eyes … we need to make an effort for beauty … When we find it, it will give us back every effort … 
Some of them are laid before our eyes, while others are secretly hidden under…  
With careful and careful intervention, we need to enrich the natural gifts of our country …
Materials and design underground wonders…
Although they are underground, that does not mean that a part of the underground nature has been ennobled with less love and quality … 
In fact …  
Quality natural materials were used, neatly and according to the rules of the profession … Everything is monumental in terms of compactness …
Underground wonders/Internal-External links within this website:
Visit my similar pages:
FB Group: "ORGANIZE OUR CITY, TO LIKE IT MORE …"
https://www.facebook.com/groups/803161110493997
Business page:
https://www.facebook.com/Archi_Inter_Des-101096111630634
And Google page:
https://www.pinterest.com/amp/donnagr8/underground-wonders/
https://en.wikipedia.org/wiki/Wonders_of_the_World
https://www.pandotrip.com/top-10-best-underground-wonders-12678/
Problem/Location: Underground wonders /World
I hope this content has helped you look back and take appropriate action.
The goal is to eliminate the shortcomings and live in a clean and healthy environment …
In other words, do you have similar cases in your city and how do you deal with that topic? 
Conclusion: 
Is there anything cleaner than the bowels of the earth?
Write your impressions, questions, or pictures in the comment below …
Until reading …….
One picture, speaks more than 1000 words … photo: Google,
"The salt mine operates since the 13th century. Today it is set as a museum: over 1.2 million tourists visit the site due to its underground attractions. There is an underground lake, wellness complex, many salt sculptures, and even a carved cathedral – all made of salt!"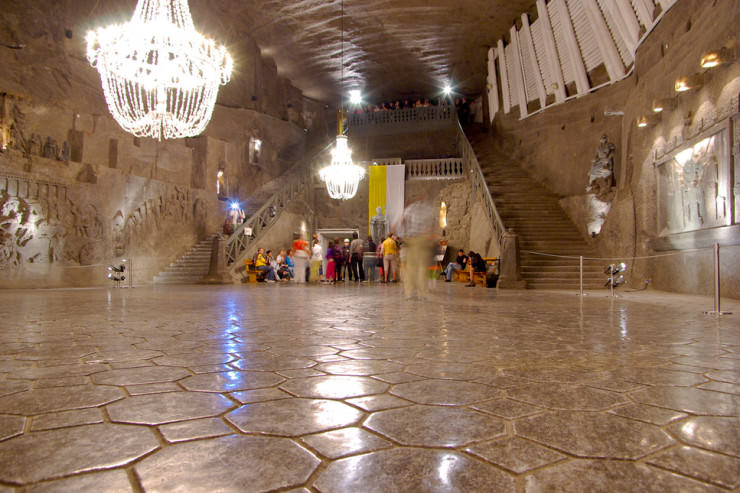 "A psychedelic walls of layers of carnallite are found underneath the industrial city. The vivid spectacle of colorful minerals is found 200 m (650 ft) under the surface. However it is not open to visit, unless with a permit from the government."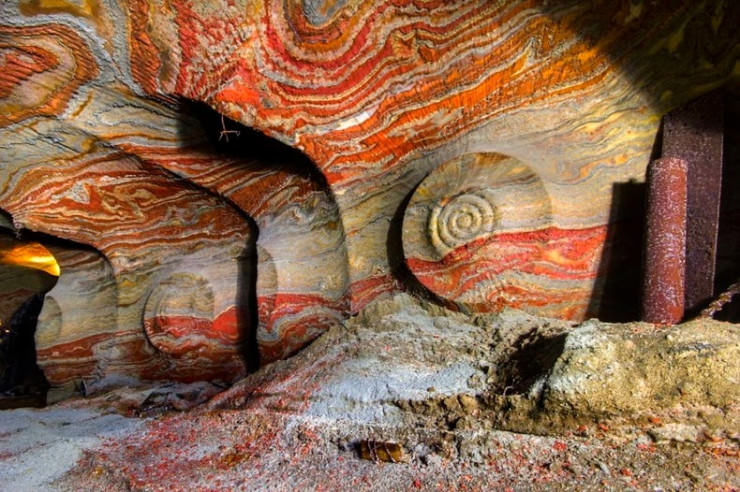 "Located in the Llechwedd caverns, the facility provides the most exciting bounce experience ever! The three giant trampolines are found in a 176-year old disused mining cavern. The world's first subterranean playground is lit by the colorful lights, making it even more compelling."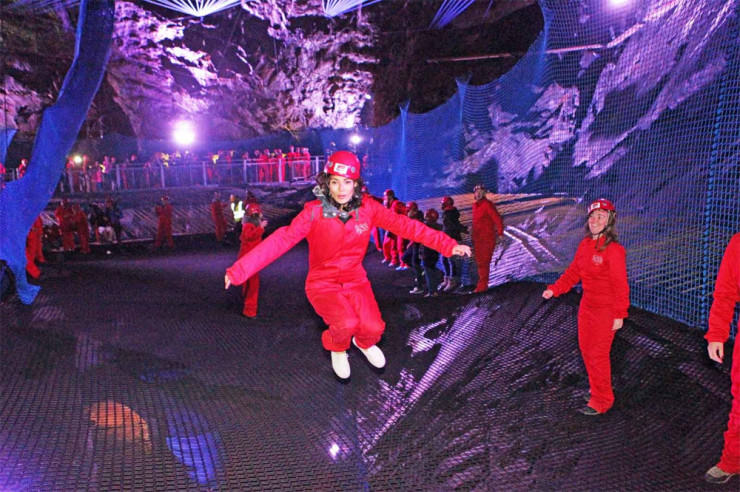 "Carved into soft volcanic rock in the 8th–7th centuries B.C. by the Phrygians, the city used to serve as a shelter from invasions. The city is 60 meters deep and is interconnected by tunnels. It could house over 20,000 people! Today most of it is open for the tourists."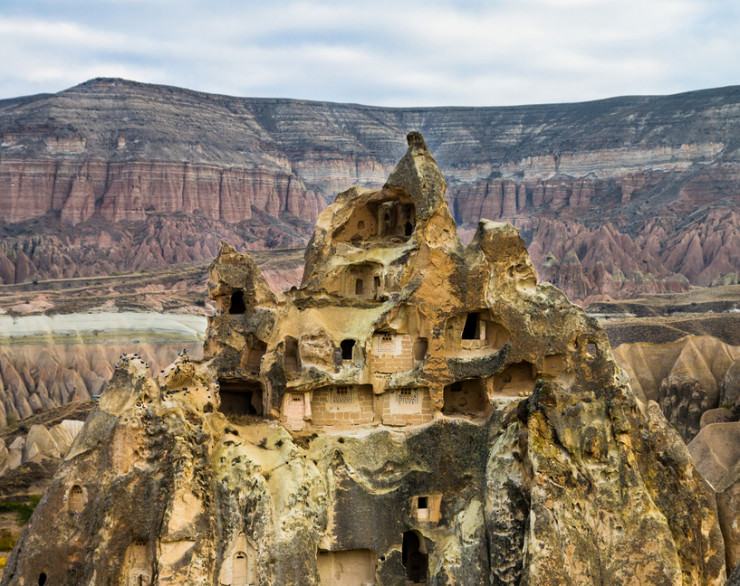 More…
"The deep natural sinkholes are very often found in Mexico. Some, like in Chichén Itzá and Valladolid, are especially beautiful and popular among tourists. Sacred Cenotes used to be visited by the pilgrims, who would sacrifice objects and sometimes even humans."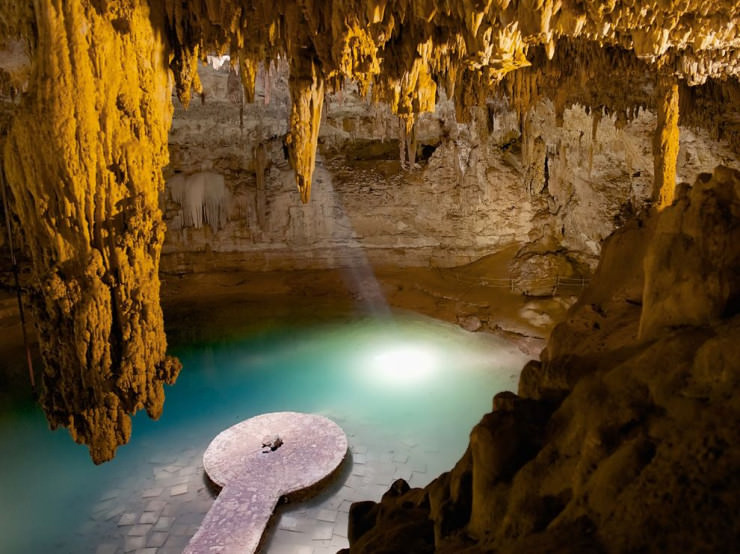 "A dangerous cave traps cold air that enters it but doesn't leave, resulting in several meters of thick clear smooth ice. It also has amazing acoustics. However, only professionals should climb these ice caves, though, because the slightest mistake would send them sliding into the wall."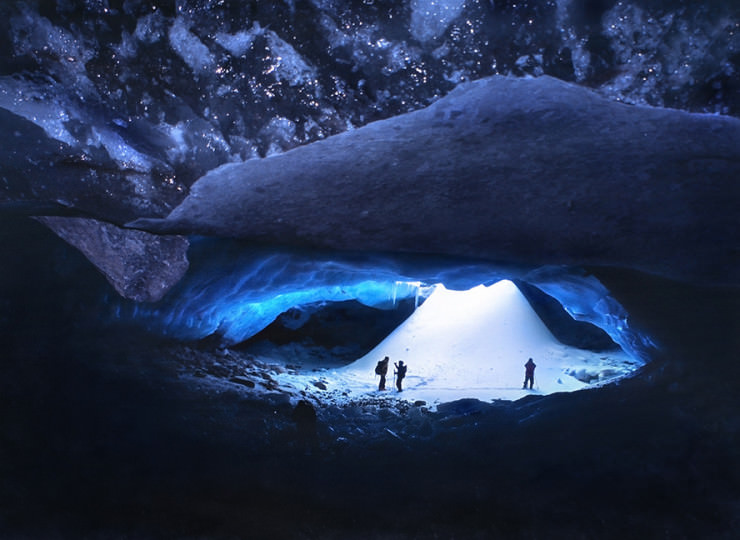 "Found in the Guadalupe Mountains, caverns feature huge limestone chambers. Limestone and stalactites are found all over the caves. In the spotlight, they reflect various colors and transfer visitors to the different, magic world for a while."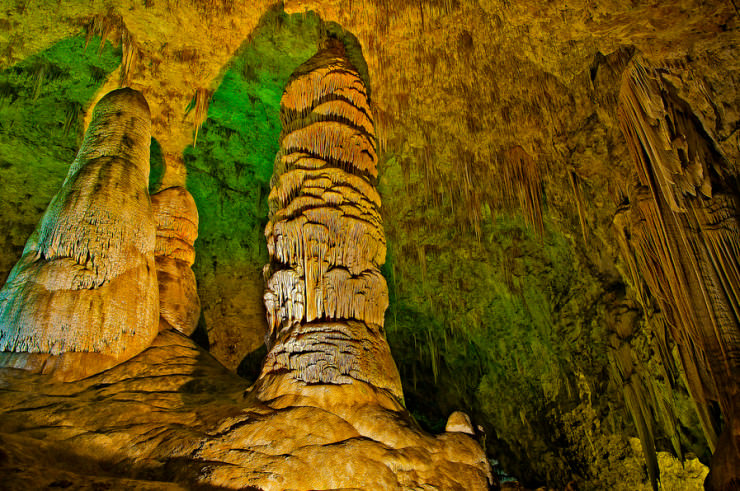 "Unofficially known as the "world's longest art gallery", the metro station has some exciting paintings. The colorful rugged surface of the walls and ceiling give a surreal impression of space on fire. The initial idea to bring art to the public by using the public space worked out really well."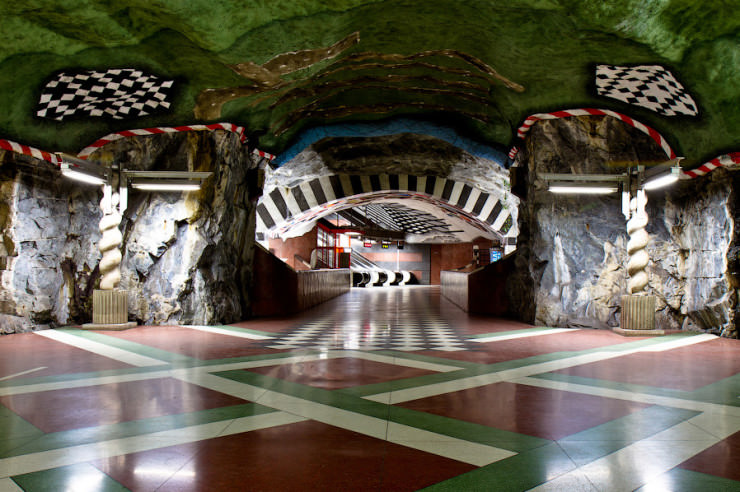 "The popular limestone hill has many caves and is a sacred spot, visited by the locals as well as tourists. The temple complex is spread all over the hill. The underground caverns feature stunning limestone formations and rare animal species."
"The Waitomo Caves system is over 2 million years old. There are spectacular limestone caves, but the Glowworm Caves are the most stunning: Arachnocampa Luminosa, the size of a mosquito and found only in New Zealand and Australia, radiate in a dark and create the unique sight."