The dismissal fell…
I got a job in the project office "Đuro Đaković", in Slavonski Brod, Croatia, in 1986.
I worked on the architectural design of industrial buildings and plants. I was satisfied with my job and colleagues…
We are located in a business glass tower of about 10 floors…
We were on the 3rd floor… About a dozen engineers of architecture and construction, we were housed in an office of about 250 m2.
I designed and there a pedestrian bridge, which you can read about HERE…
Just before the Homeland War, the volume of work was already decreasing… It was felt that "something stinks in the air"…
Considering that, for almost half a year, there was no work, I, as a hard-working and hard-working young architect, missed it…
I opened an additional activity as a graphic designer, with a regular job…
Since I had more and more work privately, after about a year, I resigned from the project office "Đuro Đaković".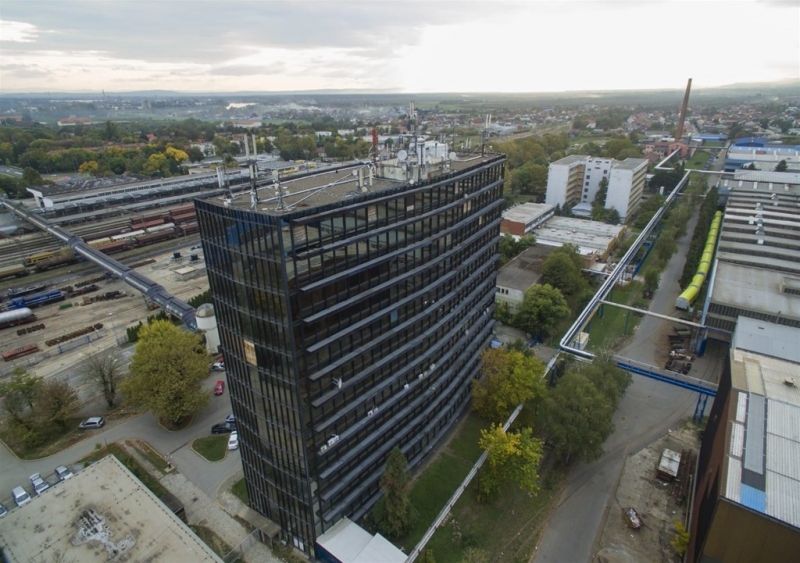 Looking for new office space for a project office…
I met the conditions for opening an independent architectural office… It was already 1990…
While I waited for the administration around consent for my Office, I started looking for a more adequate business space than I had while working in the ancillary business… 
It was not easy… Previous business premises were about 20.0 m2. Now I need a larger area…
At least one 60.0 m2. I've been a long time asked and asked… and nothing…
By the way, I live in a 4-story residential building in an apartment that I decorated and what I wrote about, and which you can read HERE and HERE…
In front of the building, we had a nice park and benches, wherein the afternoon we, the tenants of the building, meet and socialize…
We hung out, but my future business space was always on my mind…
I couldn't get information about adequate space for my future project office…
Suddenly, bingo… In the part of the basement of our building, there was a common space of us tenants in which were our things, bicycles, prams, and similar…
New project office in the civil shelter…
I immediately went down to that basement space, to look at it from the angle of possible renovation and use for the needs of my future project office…
It was officially space for the protection of citizens in wartime…
It was awful like a ghost house, which I wrote about HERE… It was fine in terms of area and rooms. The room had an entrance hall, corridor, toilet (which was not equipped), kitchen, and three open rooms.
The floor was concrete, there was rotten plaster on the walls, with visible outlines of groundwater, which appeared when there was heavy rain…
There were surface-mounted rotten electrical cables, which needed to be replaced along with switches and lighting fixtures.
The heating would be on a thermoelectric furnace.
The front door as well as the outer windows were rotten and needed to be changed… A potential source of danger of water penetration, except for precipitation, was also the fact that in this area is located a common water meter for all of us tenants…
But the first architectural drawing and space design…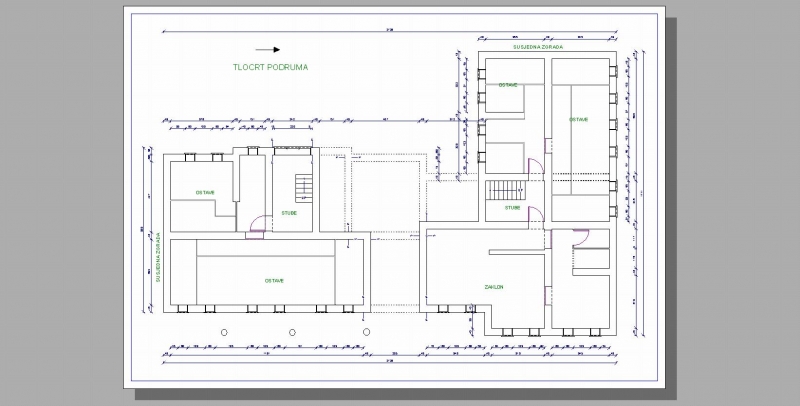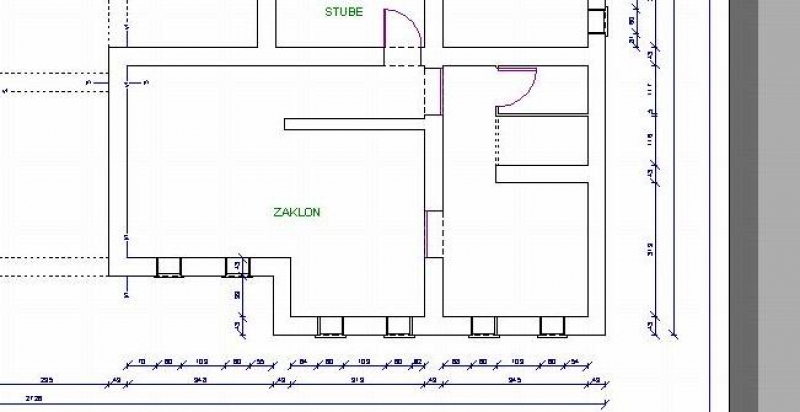 The decision has been made, let's go to the landscaping…
In agreement with the co-owners of the common room, I will arrange that space with my own funds, for the needs of my project office, and then I will be exempt from paying the agreed rent until the finances are equalized…
Works have started… removal of old and rotten plaster, carpentry, electrical cables, and devices, laying of new installations of water, sewerage and electricity, and installation of new carpentry and sanitary equipment, plastering of walls and laying of floor cement glaze…
Then, painting and finishing work on arranging and equipping the project office… The space was beautiful… Too bad I don't have any photos of the arranged space…
The Homeland War soon began and most of the tenants settled downstairs in the newly arranged space of the civilian shelter, that is, in my project office…
On the outside of our windows, we put sandbags as protection from war… Grenades were falling around us, planes were flying over,…
It was terrible but safe… We had the most orderly and beautiful shelter, by coincidence.
There was less and less work, so I made certain drafts of the plaque for the first President of the Republic of Croatia, Dr. Franjo Tuđman, and design of the emblem of our Croatian war units…
The end of the war brings the beginning of new problems… since I received an official notification from the Civil Protection that I have to leave their area… And it was like that…
Here you can see architectural photographs of the area after I left it in 1994.: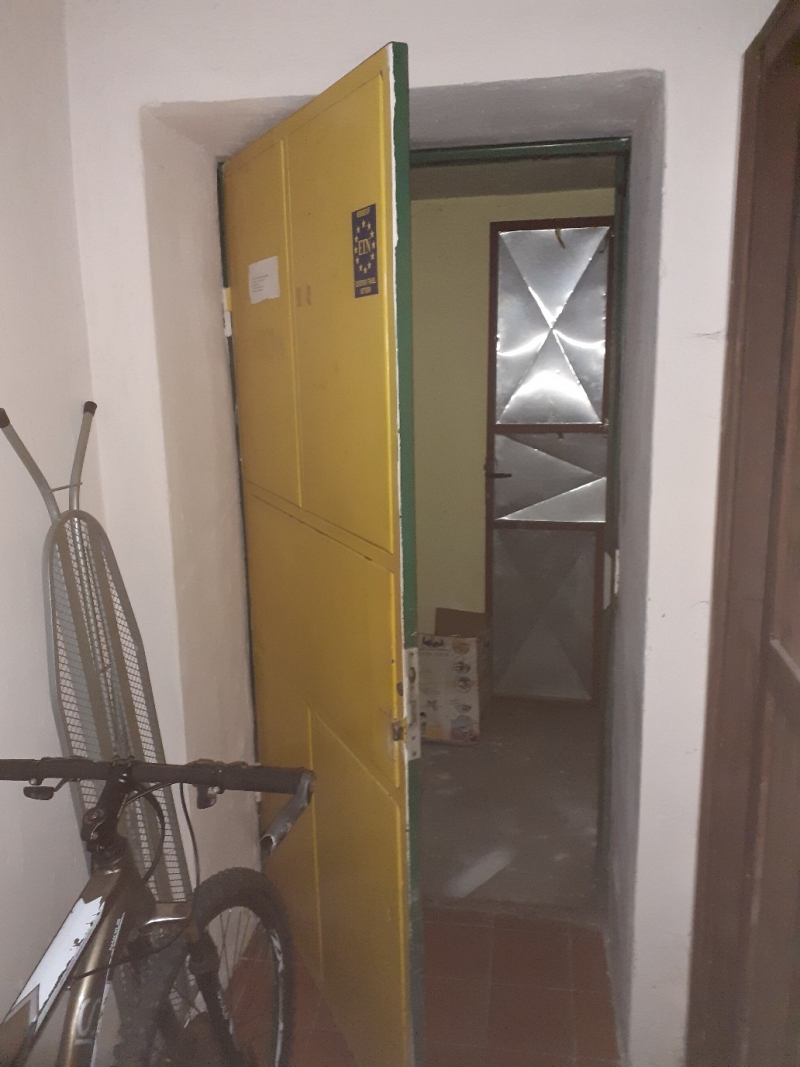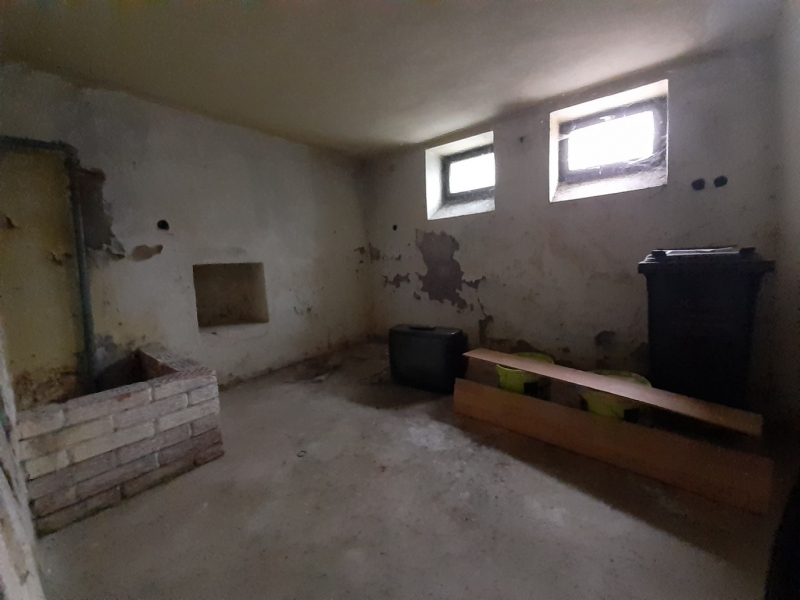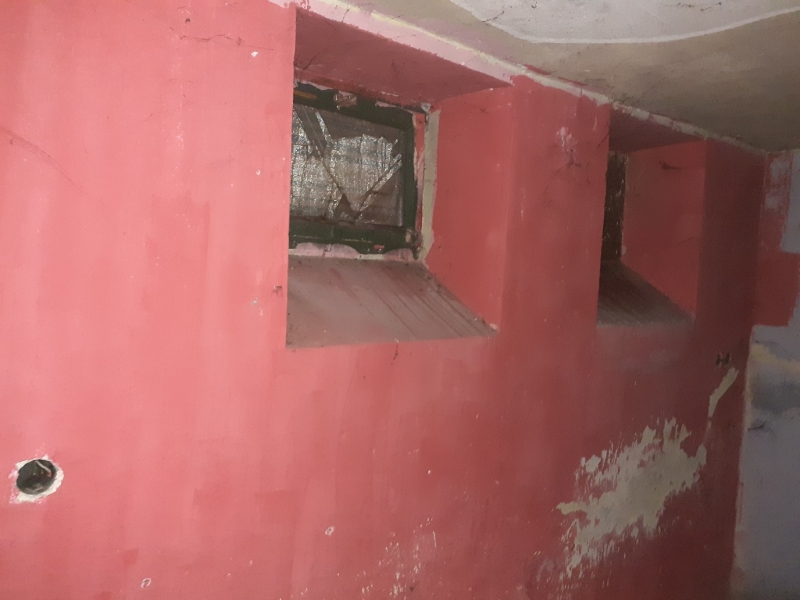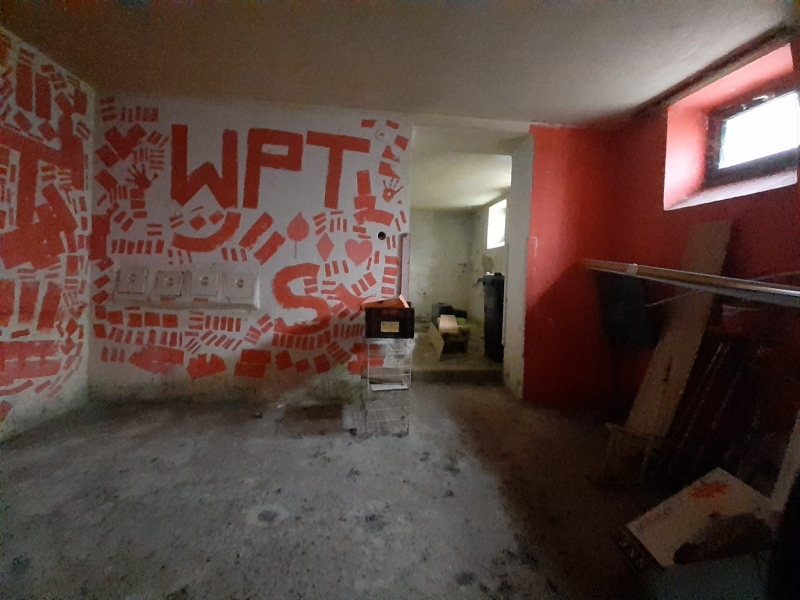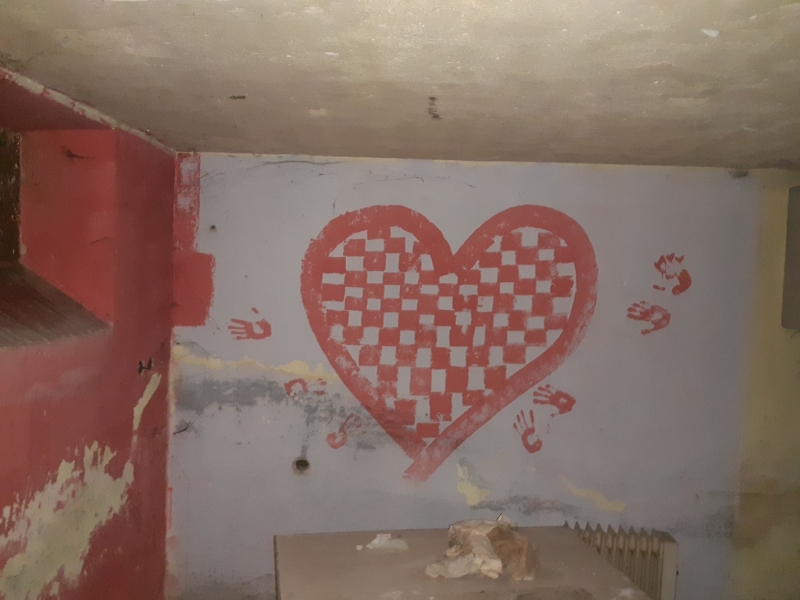 I hope that this content has helped you in finding neglected spaces and their rehabilitation and arrangement for your needs.
Thematic examples are:
https://www.pinterest.com/lwb1961/retro-fallout-shelters/
https://en.wikipedia.org/wiki/Civil_defense
Do you have a picture and a story about arranging a "project office" or other space in unusual places in your city?
Either way, leave your comment.
Until reading …….
Write your impressions and questions or put pictures in the comment below: